Leather Duck Mask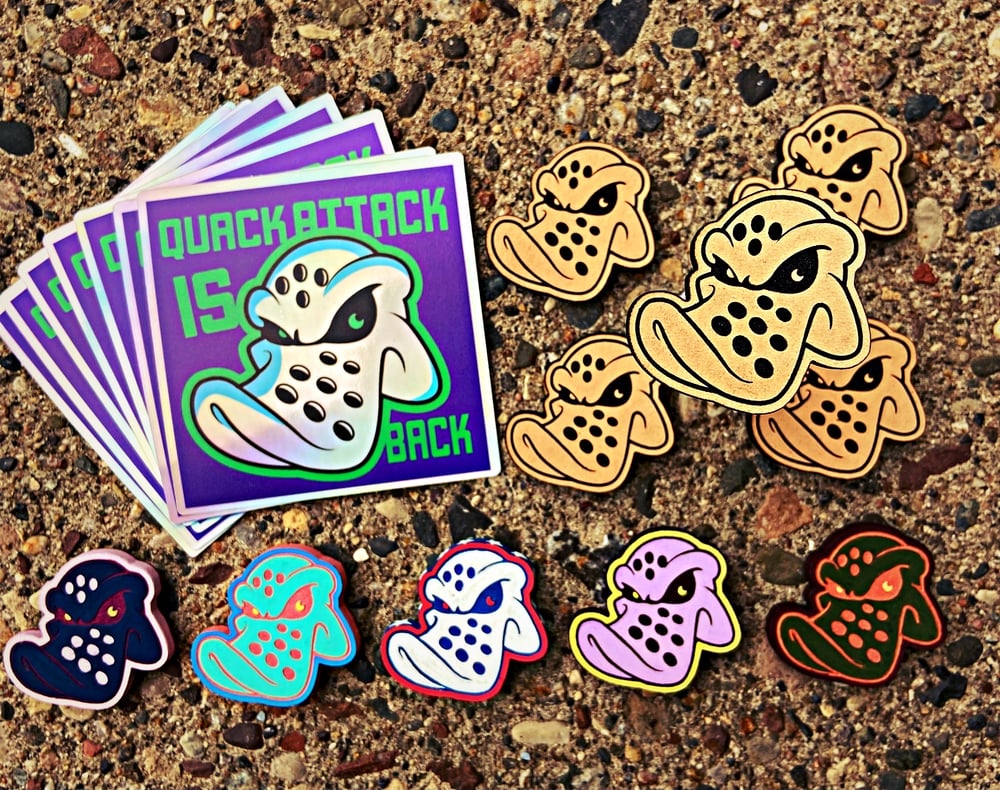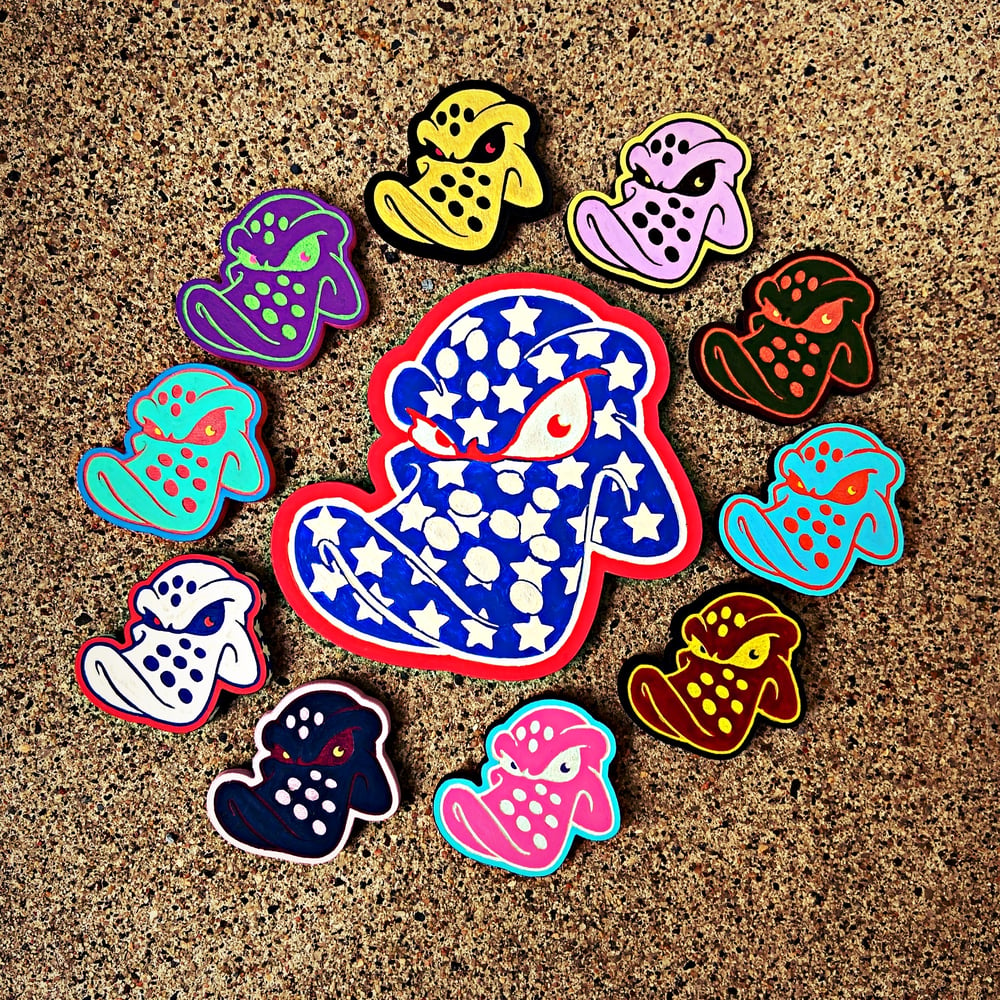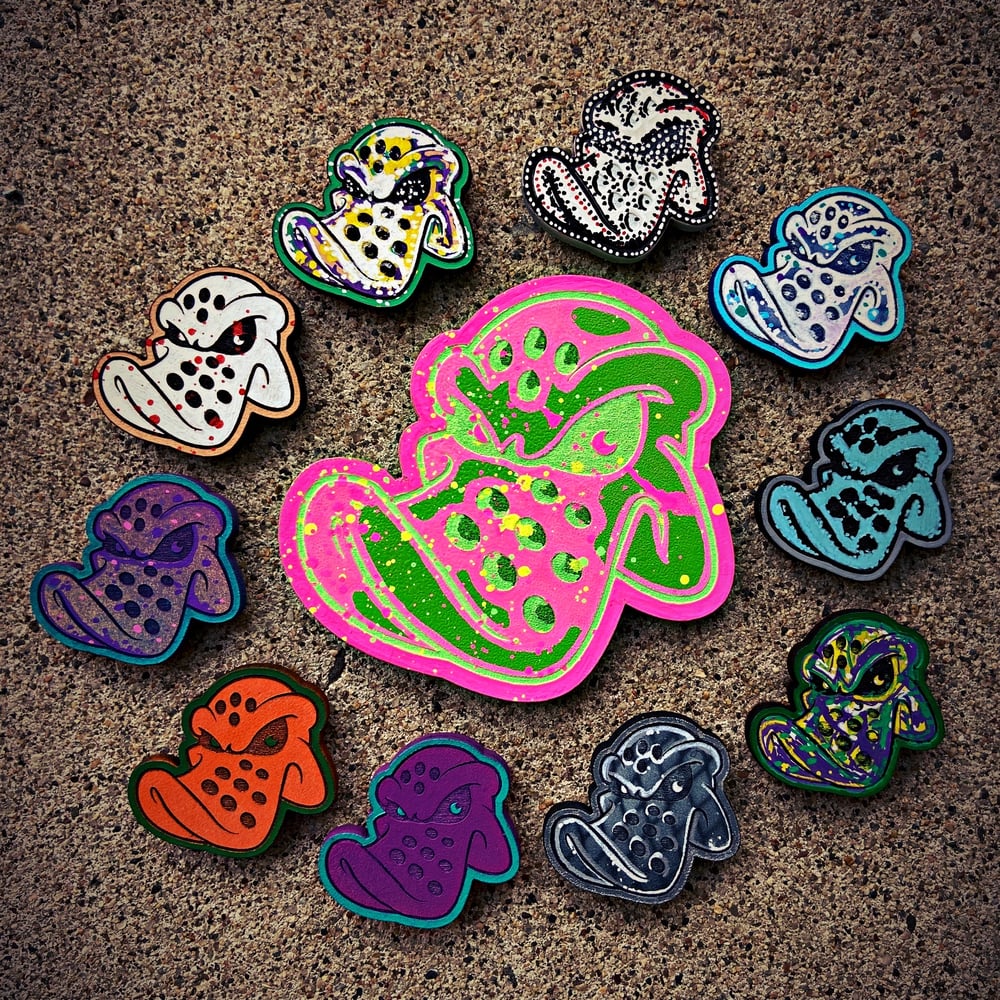 Our beloved Mighty Duck Mask is now available in hand made leather! Raw or painted these duckies are beauties. The look and feel is amazing and will be right at home in any collection big or small.
🦆 1.5" Leather Patch
🧨 Raw or Hand Painted Finish
🦆 Hook Velcro Backed
🧨 Includes Quack Attack Holographic Sticker
🦆 Limit One (1) Per Household
🧨 Limited Edition of 40 made
🦆 20 Raw, 10 hand painted by me inserted in orders at random
🧨 10 hand painted by Jacob available only in our FB Group
🦆 2 Full-size Hand Painted Ducks will be auctioned off in our FB Group 7/9-7/10
10 random orders will receive a hand painted leather duck instead of a raw duck. If you insist on having a raw one please PM me and i will make sure of that otherwise NO requests, it will be all completely random. 🙏🏻
Jacob over @dailygraffirmation was gracious enough to hand paint up some for us (3rd pic ➡️) that we will be offering up in our FB Group ONLY.
I wanna give a huge shout out to my friends Jacob @dailygraffirmation and Cody over @station707 for helping me bring this leather goodness to life! Thank you guys for the amazing quality workmanship and time invested in this project. ❤️
* All orders over the household limit will be refunded in full*
**Due to the Limited nature of this product we cannot guarantee replacements for packages that are lost or stolen during transit. Please contact us via email or Message on FB or IG and we will do our best to rectify the situation.**